Calgary Chiropractor : Dr. Jennifer Easton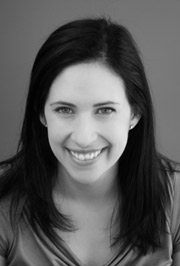 Sharing her Knowledge of Health
Dr. Jennifer Easton has always enjoyed and understood the importance of sharing her knowledge of health. One of the greatest compliments she hears from her patients is: "Thanks for taking the time to clearly explain that to me." Having worked as a Chiropractor since she graduated Cum Laude with Clinic Honours from the Canadian Memorial Chiropractic College in 2002 She truly believes that people who understand their current health status and their goals get faster results.
Caring for Pregnant Women
Dr. Easton enjoys working in the family practice setting. She has a special interest in caring for pregnant women, infants and children. Having three young children of her own she has experienced the relief chiropractic provides during the rapid changes and stresses of a pregnancy. She has taken post-graduate courses through the International Chiropractic Pediatric Association to further her knowledge and skills required to care for this unique group. She is certified in the Webster Technique for In-Utero Constraint. Keeping her family, and other families healthy is a privilege she appreciates.
Chiropractic has Enriched her Life
Dr. Easton has volunteered extensively with the Canadian Chiropractic Examining Board for several years in a variety of roles. Chiropractic has enriched her life and it is one way for her to give back to her profession.
Thank You for Visiting!
Thank you for visiting our site. We look forward to meeting you in person and learning how we may be of service to you. Give our Calgary chiropractic office a call, or email Dr. Jennifer using the link below and let us arrange a time to explore your options.Serving Briar Hill/ Hounsfield Heights, West Hillhurst, Capitol Hill and Mount Pleasant