Brett Tanaka, R.M.T.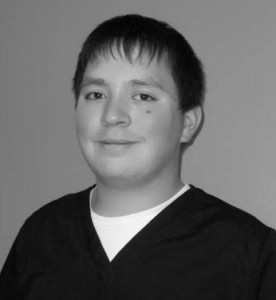 Brett has almost always wanted to be a massage therapist, though before that he had wanted to be a paleontologist. That is until one of his brothers thought it would be pretty clever to tell him that all the dinosaur bones would be dug up by the time Brett finishes school. He was told at a young age that he had very gifted hands and with that statement, the passion to do massage was born.
Brett graduated and completed the Mount Royal program in December 2008 and has since then never stopped massaging people, unless he falls asleep. Brett has experience in both therapeutic and relaxation massage.
His main goal with massage is to make people feel better then they did before they came in and hopefully improve mobility issues people may acquire from pulling a muscle, postural strains, sports injuries, car accidents or just the stresses and strains of life.
| | |
| --- | --- |
| BRETT TANAKA | Hours |
| Mondays and Thursdays | 4:00pm – 9:00pm |
| Every Other Saturday | 9:30am – 6:00pm |