Julie Kaukinen, R.M.T.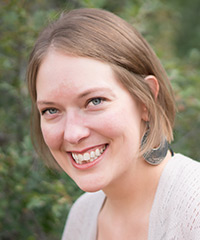 Julie graduated from the 2200 hour program at Foothills College of Massage Therapy and has been working as a massage therapist for 15years. She has a private massage practice for horses and riders, corporate massage clients and long-standing regular clients. For the last decade, she is honoured to have studied with many phenomenal practitioners in Calgary including osteopaths, chiropractors, equine massage therapists, vets, Chinese doctors, and herbalists.
Julie has a gift working with people, igniting passion, making connections, and making people laugh. She believes when people are at ease, they feel more comfortable which allows for a higher level of healing, learning, and retention of information. Her enthusiasm for bodywork, healing, and change is inspired by acknowledging the root causes of dysfunction, helping reverse the problem and intuitively doing what the client's body requires. She loves what she does and it shows. Her treatments are a combination of deep tissue massage, hot stone, cupping, myofascial release, cranial work, visceral manipulation, muscle energy techniques, and Access Bars.
Outgoing and passionate for life, Julie will brighten your day and be a contribution to your body.
When Julie isn't working she is busy having fun, horseback riding, taking and teaching classes or relaxing in her sauna.
Thank You for Visting!
Thank you for visiting our site. We look forward to meeting you in person and hope to help you become an even better you! Call our NW Calgary office today and schedule an appointment today!